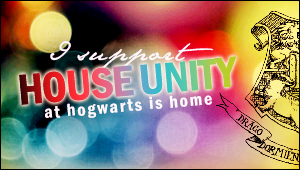 Hey, guys! Since I'm a fail!mod and forgot to mention the end date for the HiH Trivia Pop Quiz, I thought I'd let y'all know you have about 7.5 more hours to get your entries in! This is a participation activity, so try your hardest, and Professor Binns will mark your paper with a full 10 points!

Enter here until 9PM EDT//2AM UTC TONIGHT!

Please enter. You will not only be earning your house crucial cup-winning points, you'll be distracting your mod from depressing thoughts of the unrequited Snily variety.