Over at
hogsmeadewkends we are having a sweetheart dance!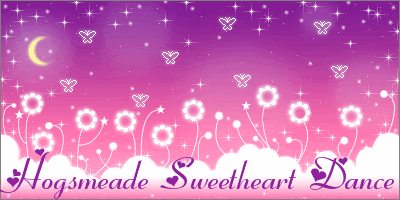 Hogsmeade Sweetheart Dance!
There will be loads of things to do and people to meet (and points to earn).

All activities for the Sweetheart Dance will take place as comments to this entry.
So lets go play!

Remember, you get points for everything you post and comment at Hogsmeade! Get going!