So, me and my friend Brittany went to the Comic Con in the Pennsylvania Hotel in New York City on Sunday, so we took a bunch of pictures (DUH :P).

And here they are (if you have dial-up, beware, cos there are a lot of them, and they are really big):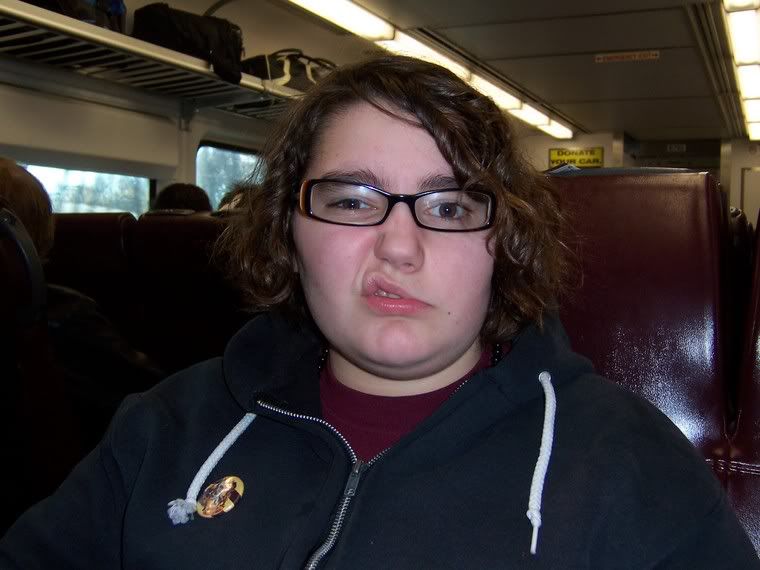 The train up was a bit boring.. so we decided to practice sneering. :D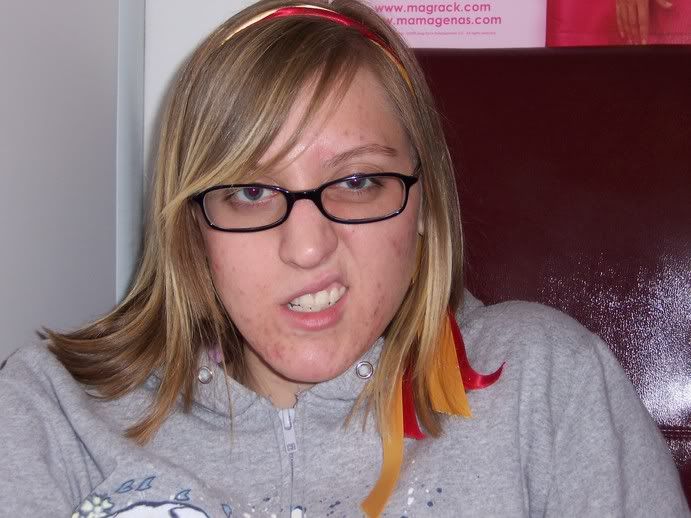 Hehe..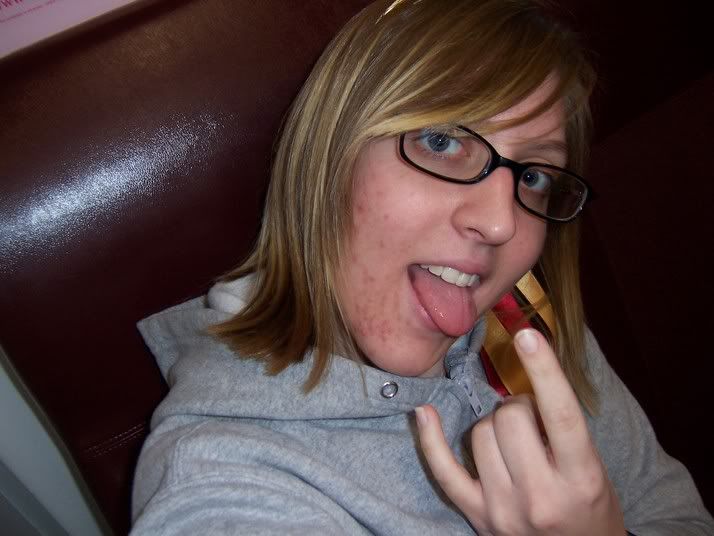 Still bored...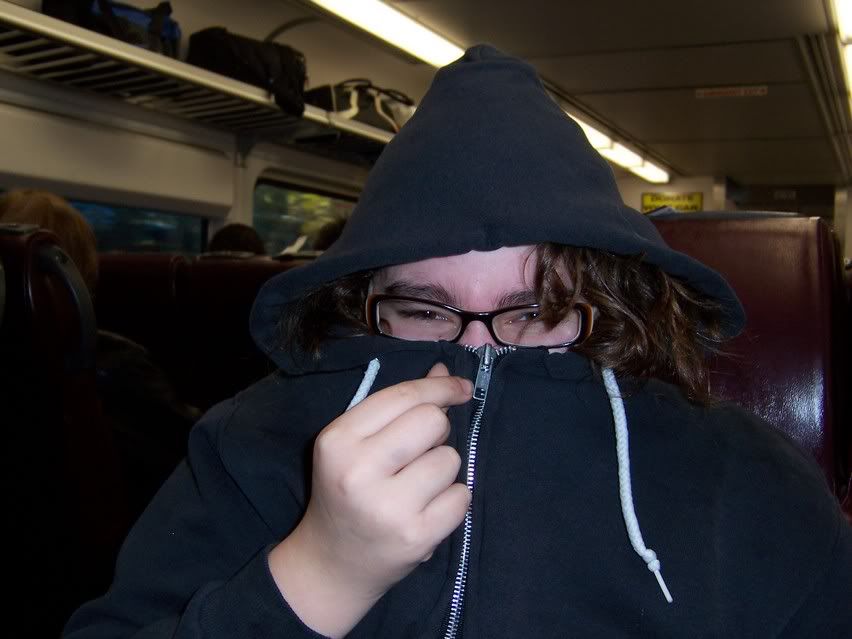 Yep, still bored. That's me being a Death Eater.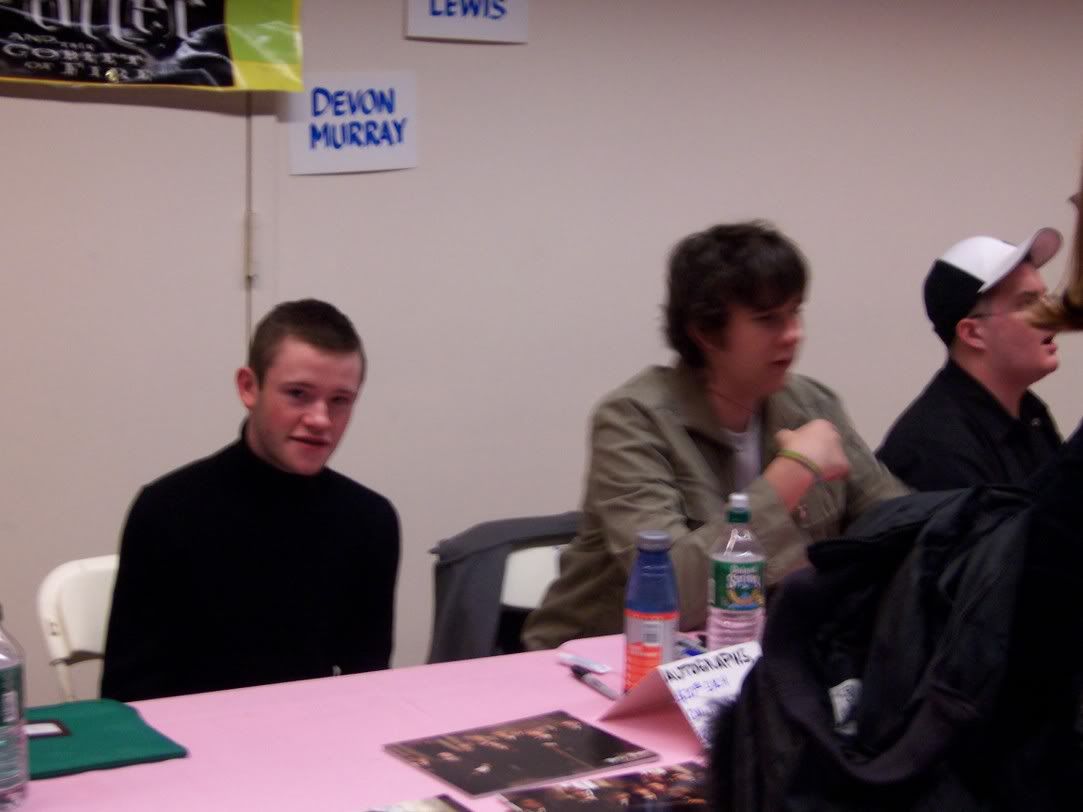 Devon and Matthew.. Haha. It took me a while to take this for some reason.. but he just like stared.. kind of like not a smile.. weird. :)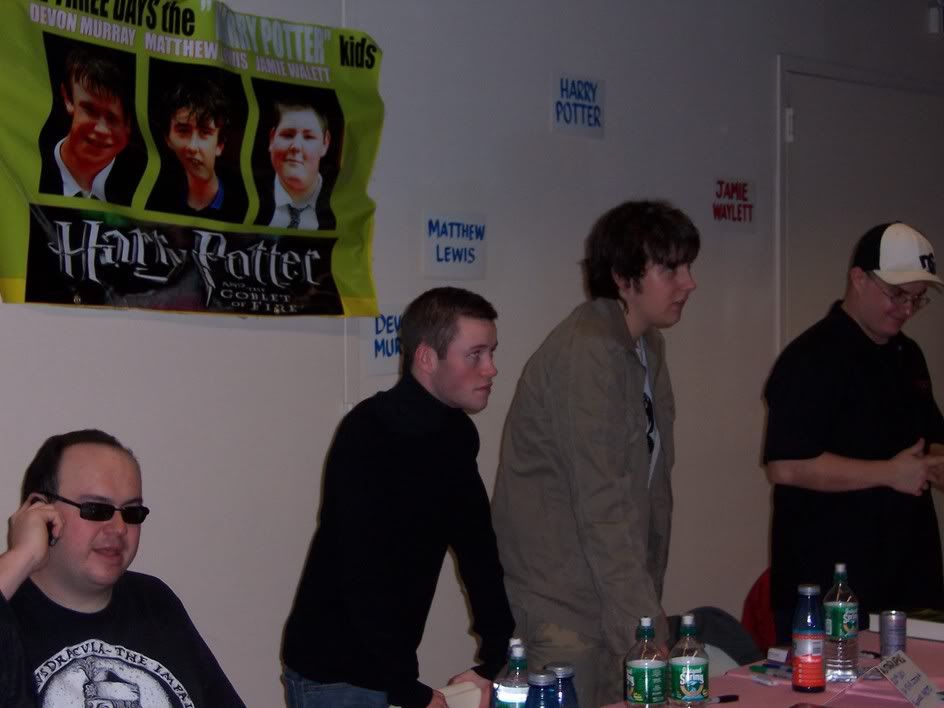 Uh, them again..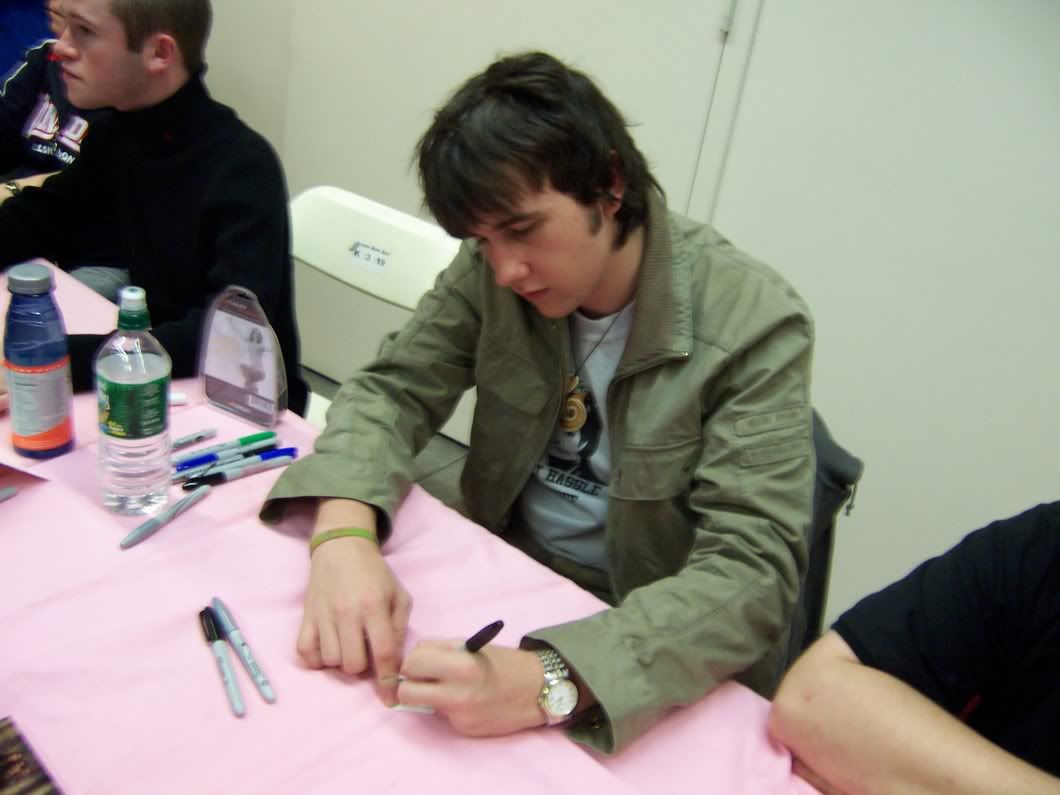 Matthew signed my GOF ticket for free! heh.. We had to pay $20.00 to get them to sign something!! EACH! It was a lot, but that's why we went, so we pooled our money. We only had a dollar and some change left after that! :D So first I got Seamus' and I paid his mom or whoever, and then moved to Matthew to get my ticket signed, and he was about to, and then the person with him asked for money, and I didn't have any left, so Matt just looked around and was like 'Shhhh..' and singed it! hehe, :D. Woo.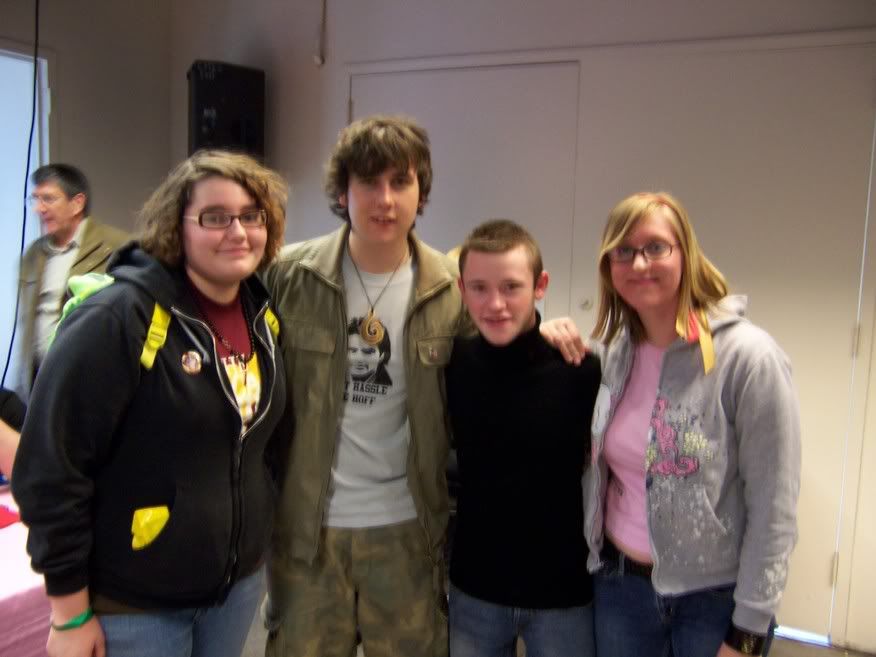 EEEEEE, the four of us! hehe.. Seamus is so little! lol. :D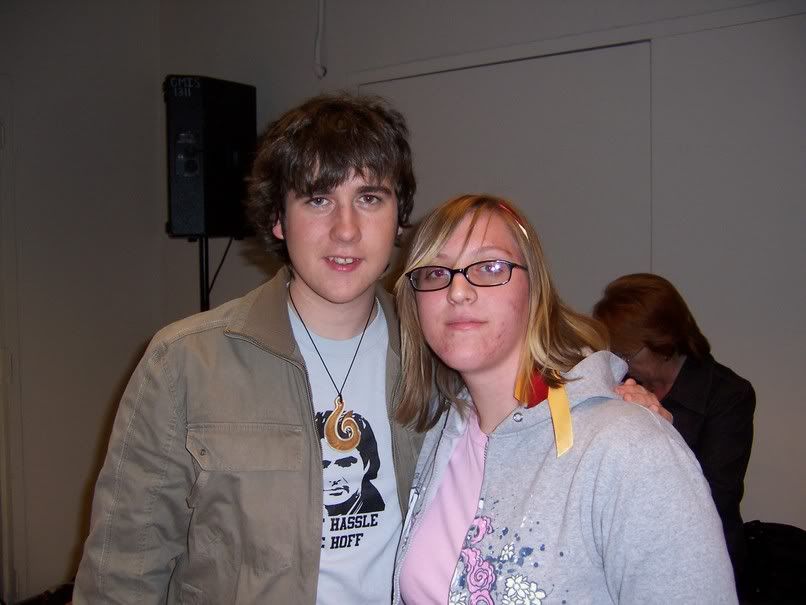 Brittany and Matthew.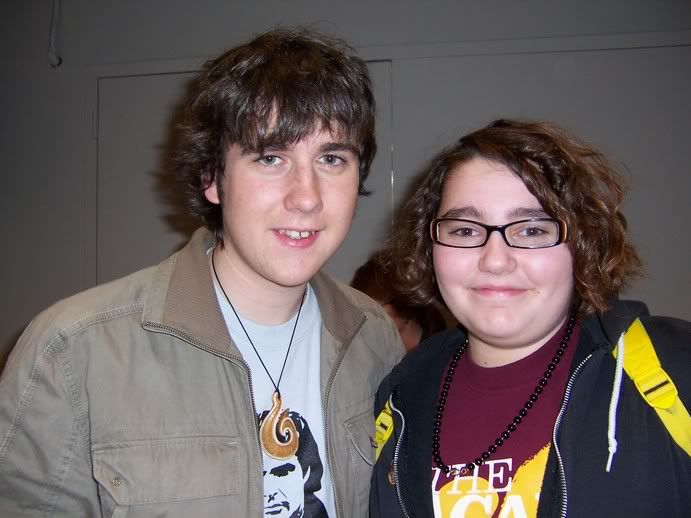 Me and Matthew! :D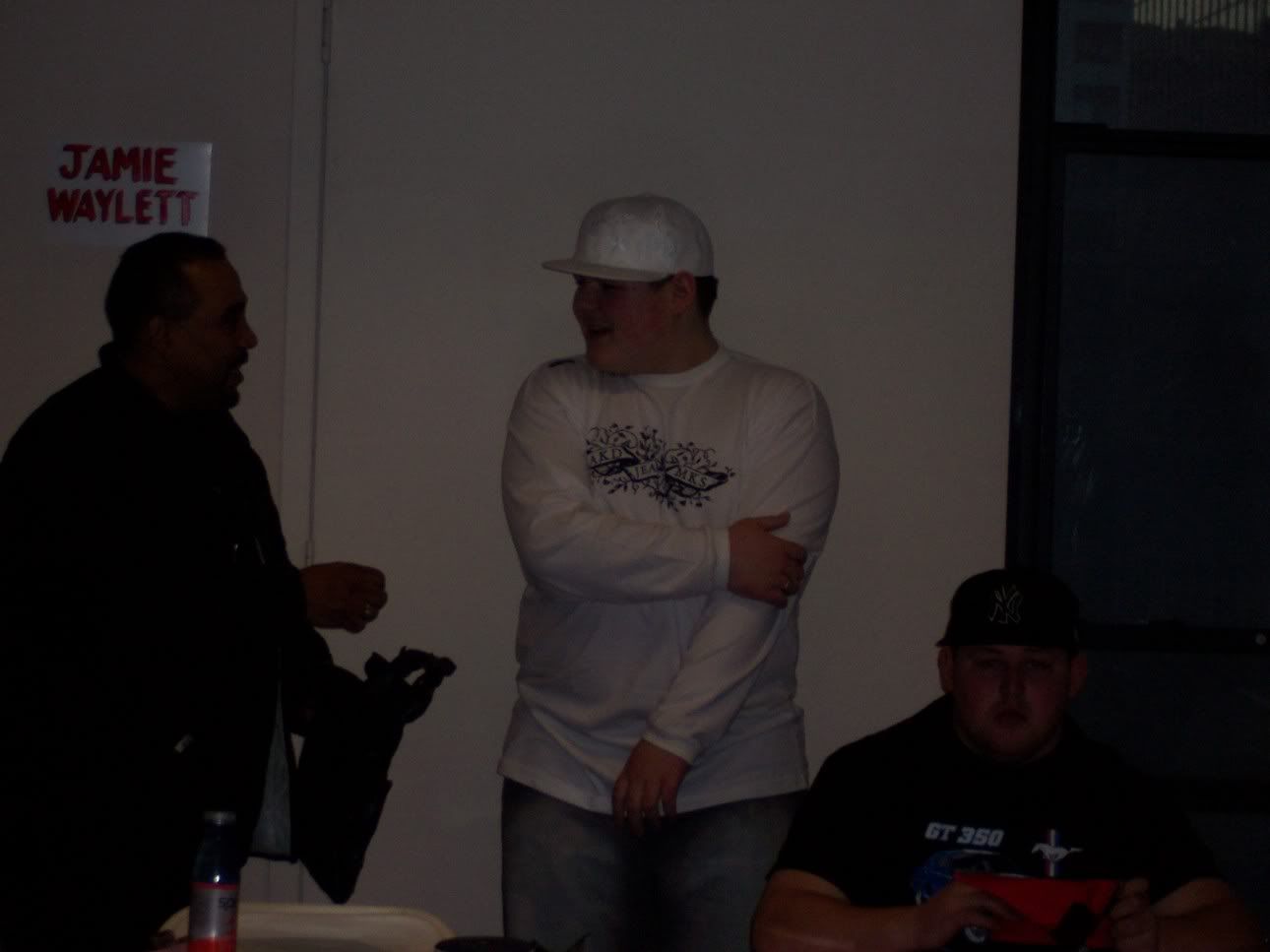 Crabbe. or Jamie. haha, we just called him Crabbe. We didn't talk to him, but I felt bad because pretty much no one was near him.. :/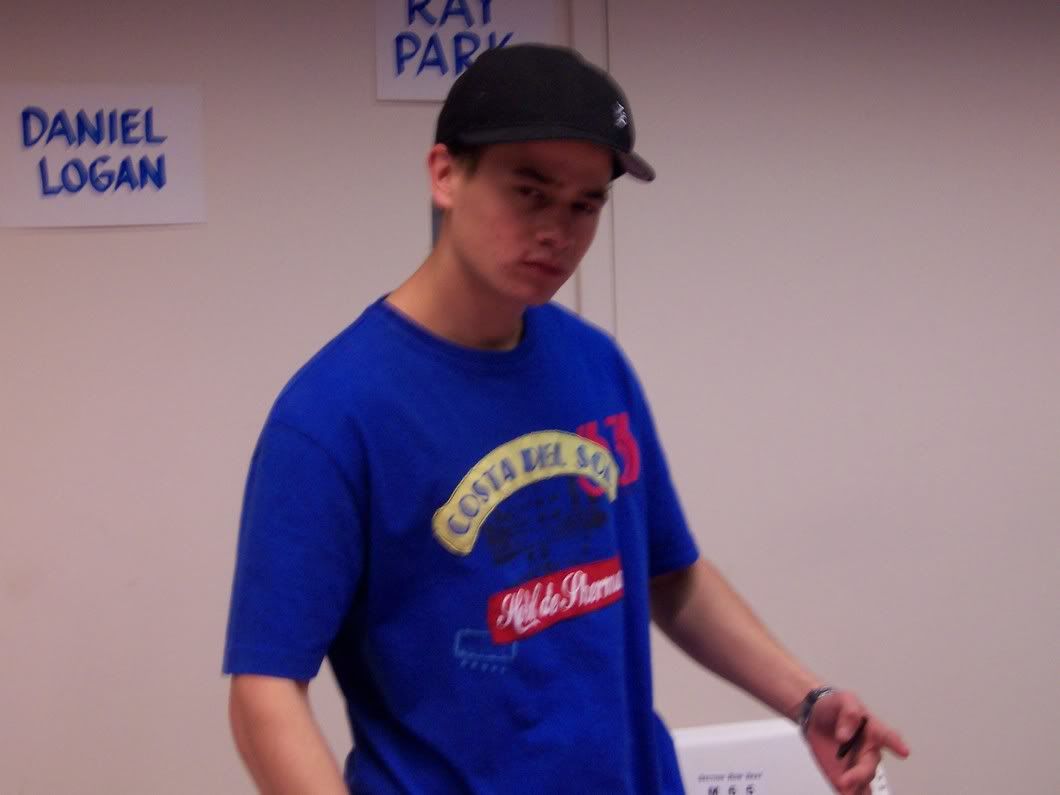 The guy that played little Bobba Fette (sp?).. Sorry I don't know his name or anything.. but I'm not a Star Wars Fan.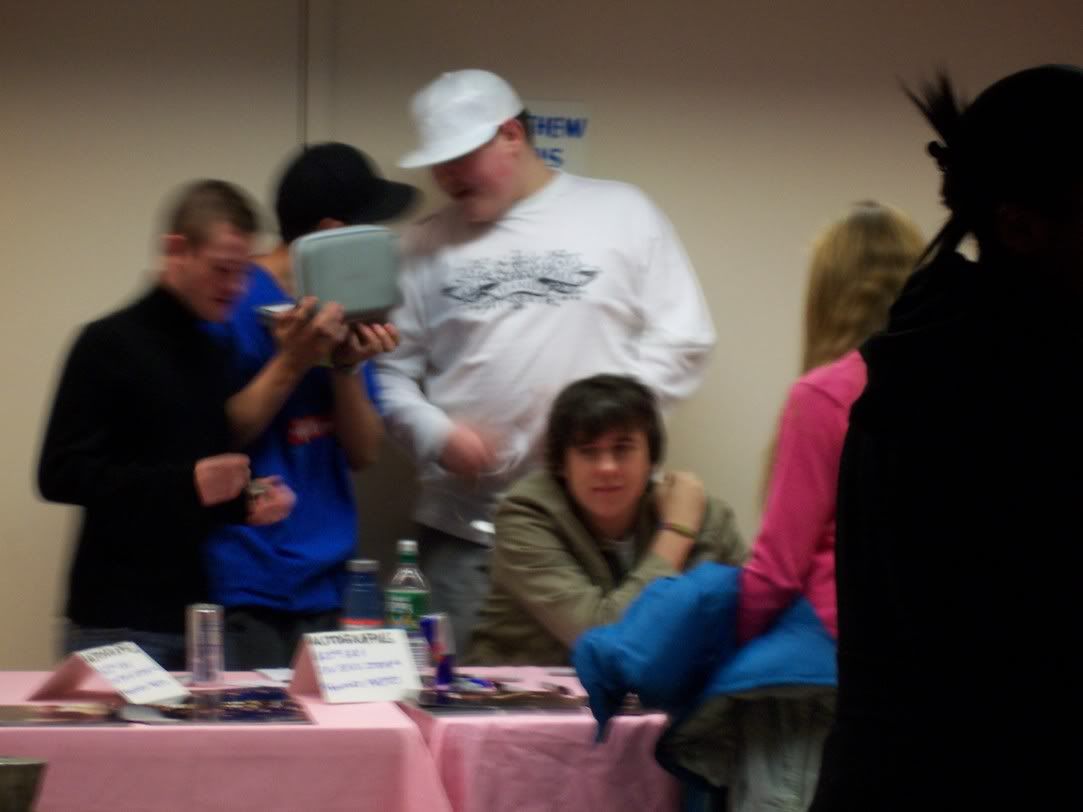 This is a cute picture I think. :D hehe, all four of the guys.




EEE, Brittany and poster.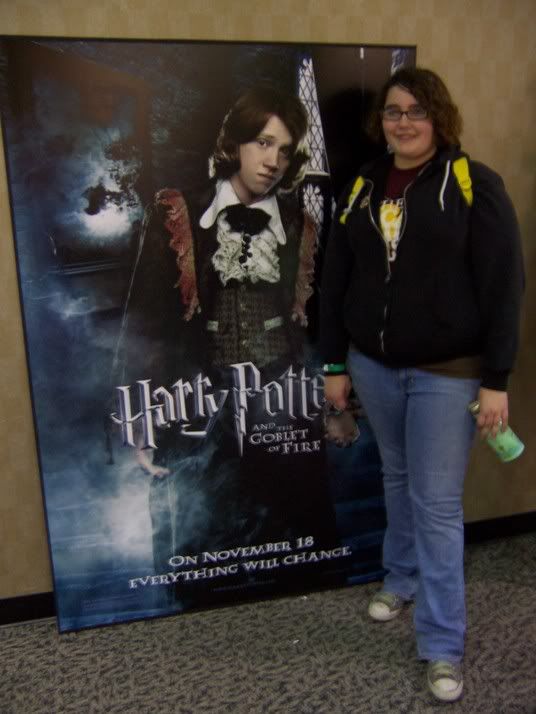 EEEEE, Me and poster!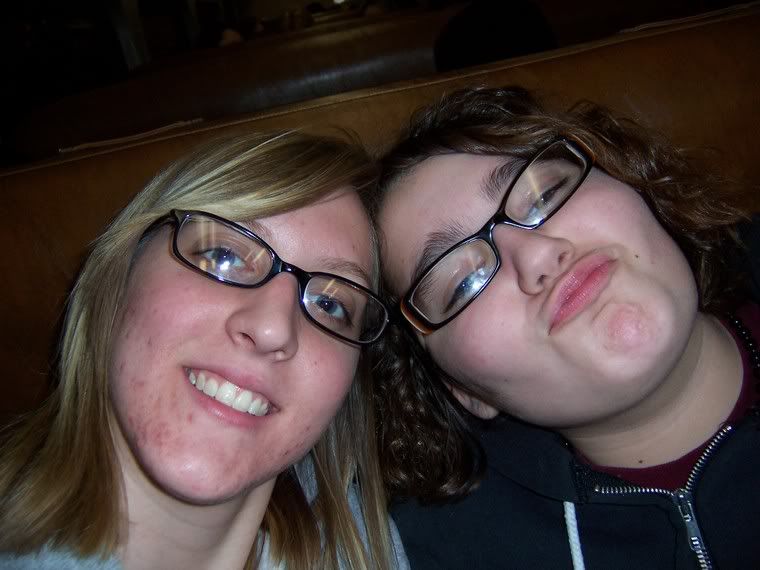 Uhh.. Messing around on the train ride home...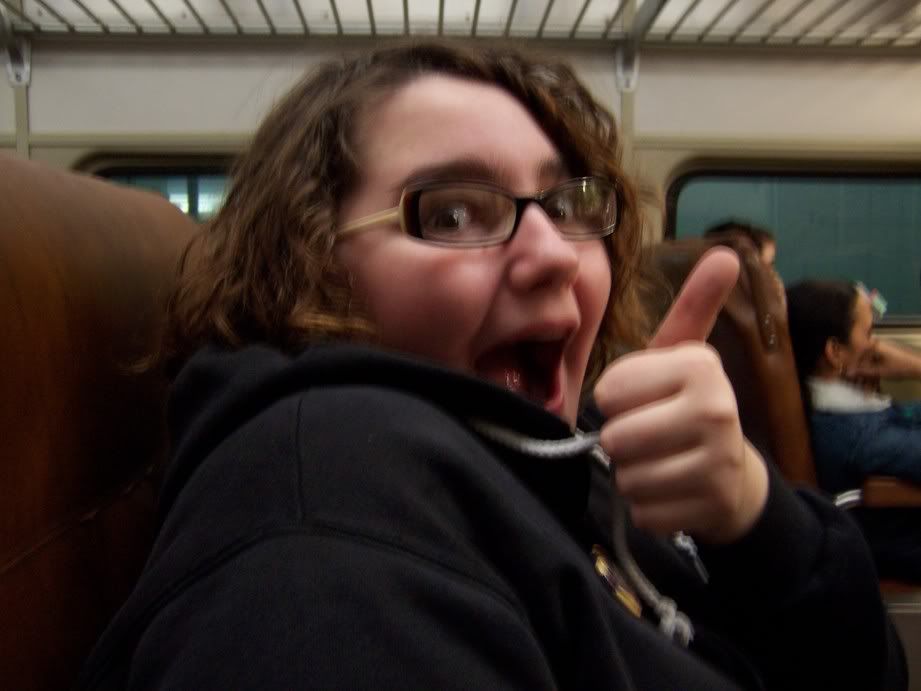 How good of a day was it?! THAT GOOD!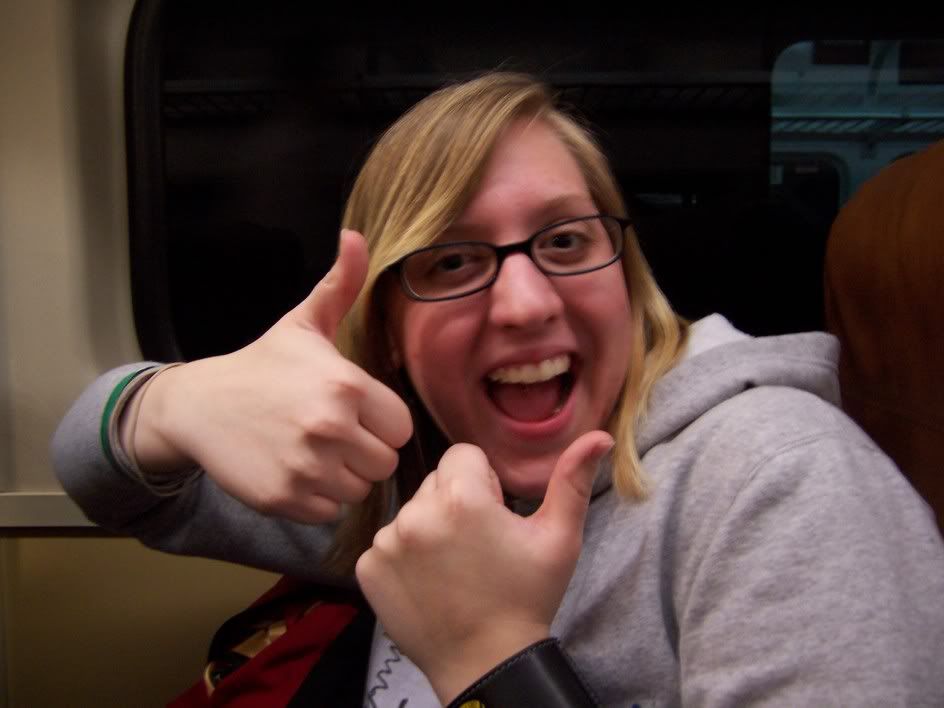 AND THAT GOOD! :D







AND ZOMGZ, my friend told me I was in two pictures from this on Mugglenet, and I was!
Links:
One.
Two.
Wow, the second one is bad.. Specially Devon. He looks like he's being posessed! hehe.