I hope that I spelled that correctly but I just wanted to say that I am super excited for you guys and heard how hard you all worked to get this HUGE win on the Philosopher's Stone activity! I heard this was an amazing activity and as a club leader- I give props to Jess and her crew that worked on this!
You guys ROCK! Show your love Everyone!
In our common room I give our Golden Panty Awards and since there are non-Slytherin members on the team... I wanted to give this publicly!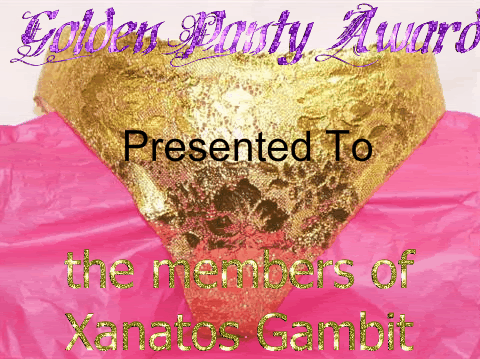 Michael