Okay, so my day yesterday = amamamamamazing.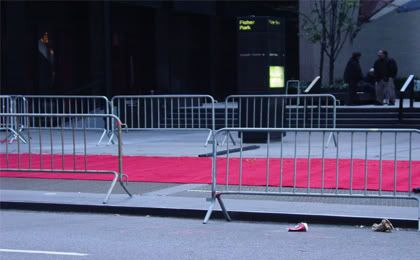 The red carpet, ahh! :D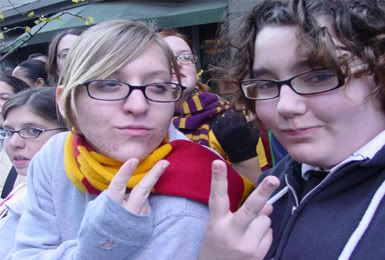 Me and Brittany being awesome.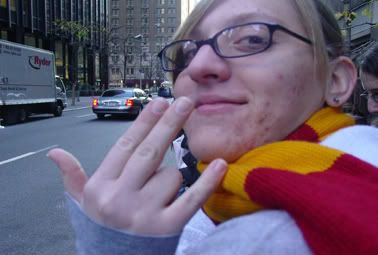 Brittany doing the shocker sign..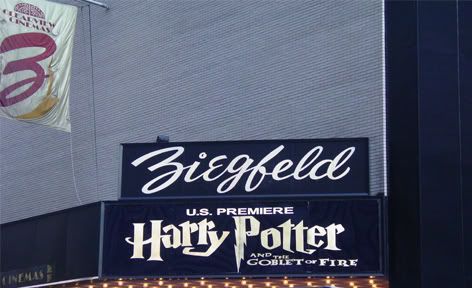 Sign, zomgz!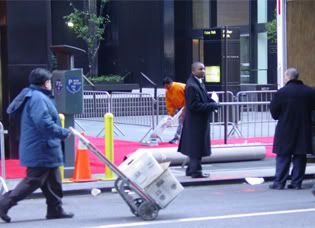 Since we were so bored, we started egging on the guy vacuuming.. yeah, it was very boring standing there for 8 hours. :D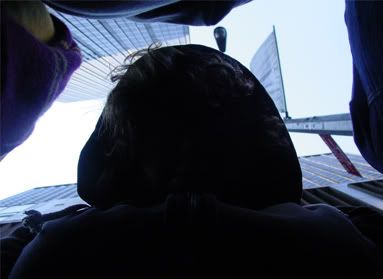 Uh, this is me being a dementor... :D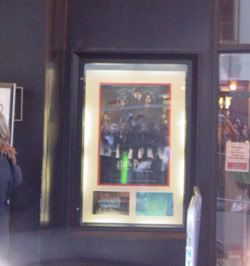 Ahhh, the movie posterr!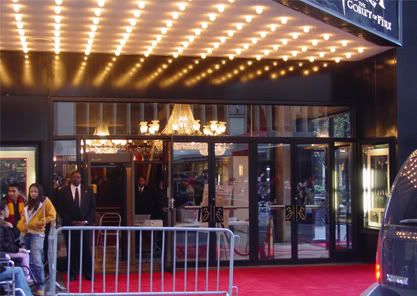 That's like a bit of the inside, like lobby, of the Ziegfeld Theater.




As the day went on, some people started showing up.. Such as the Secret Service! And some paparatzi.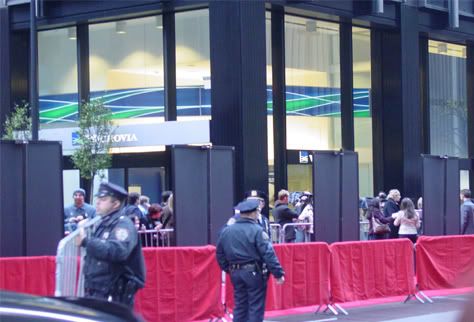 Hmm.. the paparatzi and some more red carpet. I love paparatzi for some reason.




Some people started showing up.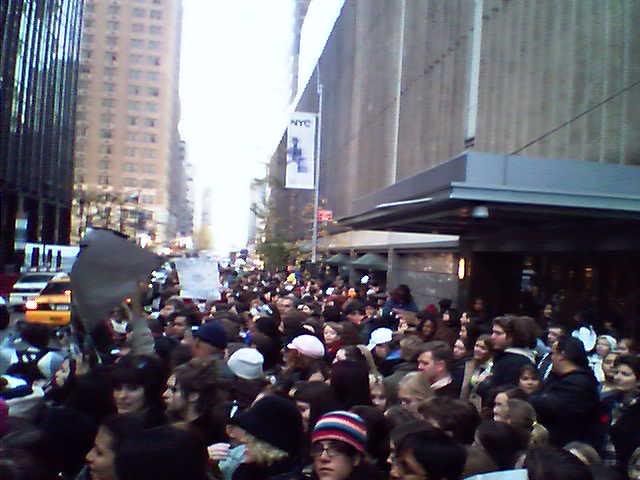 And a little more.




The excitement was palpable and people started making signs.. This kid was a friend of Brittany's named Diego, and his hair is a lot like Ruperts'.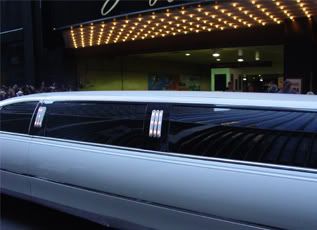 Some limos came.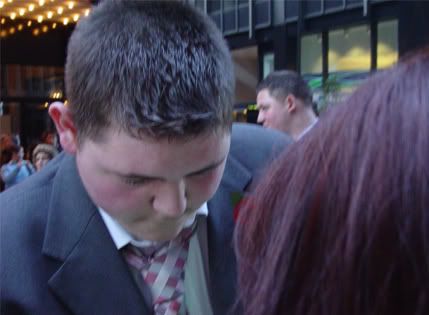 Crabbe was the first to show up. Bleh, he didn't sign my bag. >.<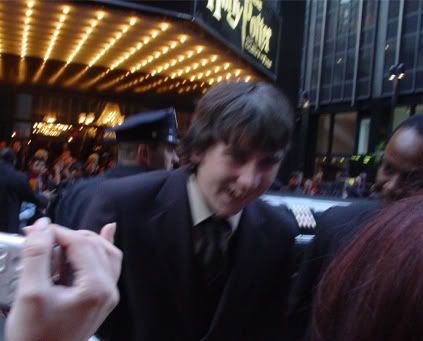 Matthew Lewis (Neville Longbottom) was the second to come by, and he was a sweetie. He was such a nice persoonnn, OMG. I love him. AND he signed my bag. AND he used my pen that I borrowed from someone and kept. !!! :D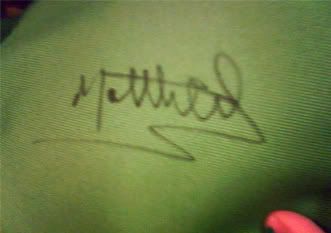 That's his signiture, on my turtle backpack! :D Oh, and that red thing at the bottom was my finger, it's sort of weird looking.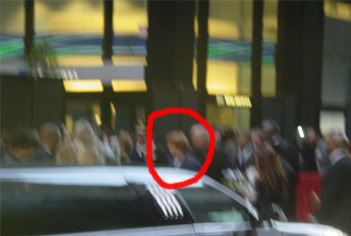 Then Rupert came, but he didn't come by us. He only walked by us a few times, but it was really hard to get a shot of him. :/ I'm rather upset about that.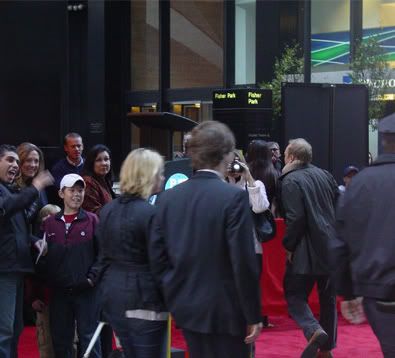 Jon Heder (Napoleon Dynamite) came too! ZOMG, it was cool. I didn't even recognize him at first.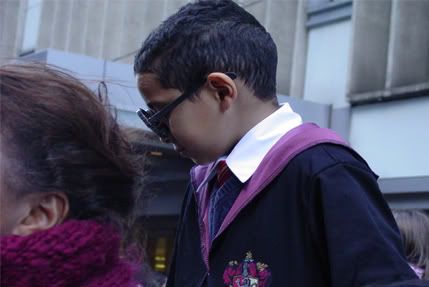 Here's a random picture of a little kid rockin' his Harry Potter outfit.




Katie Leung (Cho Chang) came too. Her outfit was really really nice. I didn't get her signiture either because she took so long signing other peoples stuff, that she had to go in before she got to us. :(


Ugh, and that's it. Dan Rad went right inside, and didn't even come by. :(:(
The Phelps twins didn't come by either.
Emma walked around for like 5 minutes, but not near us.



Ugh, the 3 main characters were jerks! I'm just really dissapointed that I didn't get a signiture from at least one of them. But I love Matthew Lewis. He was so nice. Ugh, and I'm upset that Thomas Felton didn't show up!! Supposedly he was on a 'fishing trip'. Because 'fishing' is his 'thing'. >.<
I got up at 5, took a two hour train ride, then got into the city. Got some food at Au Bon Pain, then stood for 8 hours in the same packed crowd of people, but in the front, and then went to the Tick Tock Diner, then went home.
ZOMG, that was greatt. ughh for real.
♥